Providing your furry friend with that groom they've always wanted.
Hugos Dog Groomers Sheffield was started by a keen dog owner who believes that dogs deserve a friendly and caring environment to get their paws cleaned and curls styled.
Our goal is to ensure your dog has a pleasurable grooming treatment in a safe and relaxing environment free from cages and drying cabinets . We take the best possible care of your dog and use top of the range products in our unrivalled dog grooming studio
Hugos are all independent groomers, all of which are City & Guilds Qualified and trained in all types of grooming styles to suit your furry friends needs.
Here at Hugos our groomers will only do what is in the best interest of your pet. We strictly adhere to the animal welfare act and will offer information and advice where required to all pet owners.
The inspiration behind Hugos
Victoria became a dog groomer through her true passion and a lifelong love for animals, especially dogs. After a full career in fitness & health, she can finally fulfil her passion to work with clients of the fluffy variety.

Victoria has been devoted to her dog Hugo a Cockapoo for the last 12 years. Hugo was tragically involved in car accident chasing a squirrel which left him with a broken back & head injury at the age of 4.

Hugo had to be have major back surgery and was left double incontinent.

The road to recovery was a long one, he was crated for 3 months with weekly physio & swim session to get him back to walking again. He had to do this with a aid of a cradle to support him around his body.

Hugo made a full recovery and is such an energetic, enthusiastic and loveable character and this is why the shop is in dedicated to him.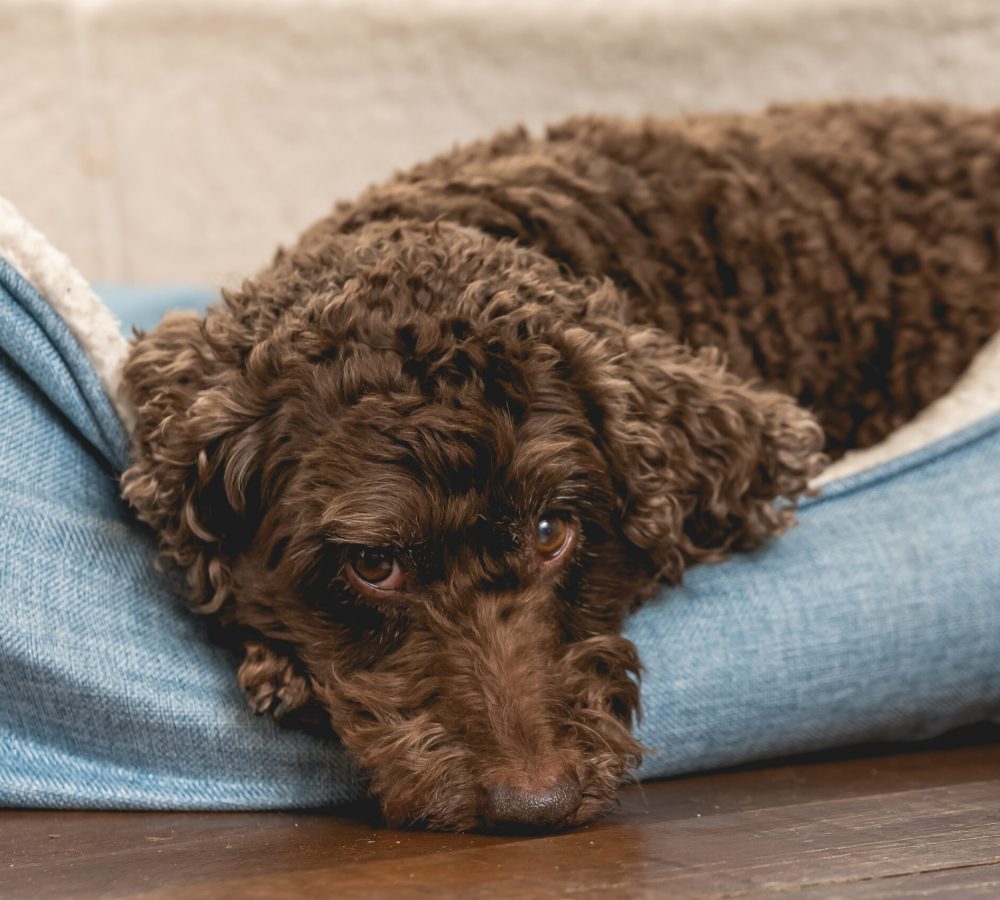 We provide a personal service to each dog that comes into our salon, which is easily accessed from all over Sheffield. Our grooming service is friendly, calm and professional. This allows us to minimize the time your friend is on our tables. You will be provided with a drop-off and collection time for your dog grooming appointment.
Please note Hugos adhere to the Animal Welfare Act, and as a result cannot dematt a dog for longer than 10 minutes. Dematting can result in sore skin, discomfort and stress.
Hugo's full groom package includes:
Shampoo/conditioner | Bath & Dry | Paw pads trim | Ear plucking | Dead hair removal | Ear cleaning | Eye cleaning | Scissor, clip & style | Fragrance spray
Bath, Brush & Blow Dry

From £20
Please give us a call at our salon to have a chat about how we can help you! If we don't answer, please leave us a message and we will get back to you as soon as we can.
Address: 705 Abbeydale Road, Sheffield, S7 2BE